Ah, do you smell it? The smell of conservatism, cologne, and coffee? That's because CPAC 2016 is here, and we at TheCollegeConservative are ready–have been ready–to take it by storm.
I could write a serious analysis of the speakers and what they have to say about the current issues that conservatives face, but where is the fun in that? I'll keep it concise.
Thursday, March 3, 2016
9:20AM
Governor Scott Walker takes the stage and has the room attentive. His calm but firm demeanor captivates the audience as he refers to President Barack Obama as the best recruiter for more conservative candidates. His common sense attitude might lead some to wonder, why did he have to drop out of the race? Welp, it's too late.
9:40AM
Unfortunately, I miss Senator Joni Ernst because I'm tracking down a fellow contributor from TheCollegeConservative. We're all smart, but the Gaylord is somewhat of a maze.
10:35AM
Senator Ben Sasse, what a dude. He steps up to the podium and affirms that he is Republican, a true conservative, and a believer in American exceptionalism. Boom, the trifecta. He gives a passionate speech about our amendment rights and slips in a little dig on Trump. But, most importantly, someone recently tweeted at him that he doesn't look worthy enough to be a senator, and that the term "gym rat" is more appropriate. His humor allows him to connect with the younger crowd (God aptly named him with his sass), but the real question is: if he's truly a gym rat, how much does he leg press?
11:00AM
Senator Rick Santorum resonates with foreign policy nuts like myself when he says he loves small government, but there is a place for big government, and that is in defense spending. I'm on board. Then he went off on a tangent about not knowing where the love is, and I lost him.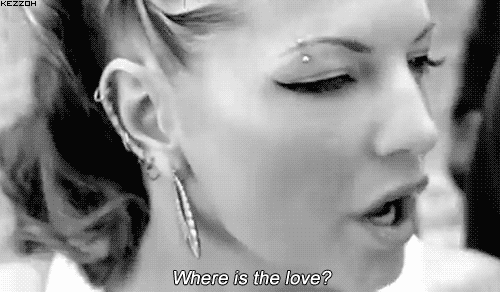 11:10AM
At 11:10AM, one of my dreams was realized. A true Ron Swanson exists, and he is Governor Gary Johnson. His monotone and no-time-for-your-crap attitude 100% has the younger crowd enamored. He talks about his athleticism and mountain-climbing for a while, and mentions how he has never raised taxes and has been referred to as the most dangerous politician in America. To top it off, he described himself as a handyman. "Money is freedom," he says, choking back the tears.
11:45AM
Senator Tim Scott, thank God for you. First of all, I appreciate that the first thing you talked about was shrimp and grits. Bravo. Tim Scott, in his personable fashion, ripped into President Barack Obama for his "JV approach" towards ISIS and his push to move Gitmo into the United States. From Senator Tim Scott and myself to the detainees at Gitmo:
1:10PM
The most pronounced standing ovation today was due to Speaker Paul Ryan stepping onto the stage for an unscheduled interview. He spoke passionately about breaking the cycle of poverty, and criticized the government for redefining success as the number of welfare programs available. Shouldn't we define success as getting people out of poverty? In addition, Paul Ryan never seems to age. Therefore, I am putting it on the record that I think he's a vampire.
We are halfway through day one of CPAC 2016, we will be here until the end. Stay tuned for more updates and follow @eliz_mariah for some more humorous commentary on the political ongoings of CPAC.